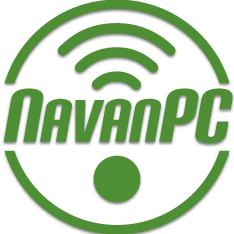 Navan Practical Computing
8 Lessons
Sectors of computing that are useful to know.
Day 1 Computer basics
Day 2 Online Safety
Safe online banking
Virus free computing
Join phone and PC  ( pictures by phone and internet from phone )
Effective work with IT support
Sectors of responsibility
Practice
Answer Questions
Day 3 Files and Software transfer
Device data transfer
Microsoft platform programs
Navigation/search/ control panel
Device manager
Microsoft updates
Understanding the cloud
Questions and Answers
Day 4 Google and Microsoft
Microsoft services
Google services
Email
Using alternative software
Using online tutorials
Questions and Answers
Middle course one-week holiday.
Day 5 Hardware and Software
Understanding hardware and software
Hardware organisation
Software organisation
Computer desk organisation
File organisation
Productivity
Internet navigation and locating information
Shortcuts Have a look and print here
Questions and Answers
Day 6 Advanced user
Grammar on computer
Second level of file protection and privacy
Computer tricks
Practice
Answer Questions
Day 7 Business online
Business online
Profit from social networking
Practice
Answer Questions
Day 8 Phone applications
Proper accounts creation
Accounts recovery ( Gmail, Microsoft, Facebook and others )
How to find and use computer tools ( Control panel, system restore )
Practice
Answer Questions
Tuesday and Thursday 6 pm-7 pm
8 days in 5 weeks - Practical Computing Course €240 per person
For 2 people €200 per person
4 people and more - €160 per person
Just knowing technology makes life easier.
NavanPC – we make computers work, faster and safer.